USA Certified SAT Tutors Proven SAT AND ACT Test Prep Solutions
that Significantly Improve Your Test Score
Taught by Top Ivy League SAT/ACT Certified Tutors Straight from the USA
Our top 1% Ivy League USA SAT/ACT tutors are certified and teach straight from the USA, ensuring you receive the highest quality guidance and support.
Why Choose Our SAT/ACT Test Prep Solutions?
Expert Instruction from Certified USA Ivy League Tutors
You have a clear advantage of being taught by US Teachers and top 1% tutors.
They have more familiarity with the curriculum and practiced extensively to reach top 1% score.
No other Nigerian test prep companies may be able to provide this advantage to you.
Our tutors are among the top 1% of SAT/ACT test takers and have been certified by Ivy League institutions. Their wealth of knowledge and experience in the standardized testing field ensures you receive the best possible guidance for your test preparation journey.
Affordable Test Prep Solutions
Our SAT/ACT test prep solutions are designed to fit any budget. With a range of pricing options, we ensure that every student has the opportunity to receive top-quality instruction from our Ivy League certified tutors.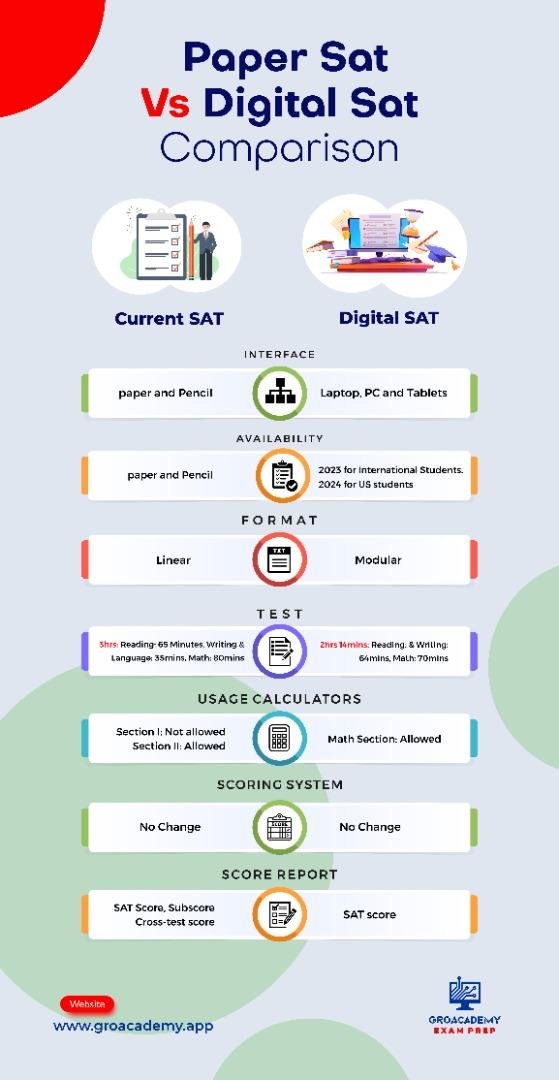 Online self Study
Diagnostic Test
Access to online course materials
Self-paced learning modules
Practice tests and quizzes
Mock Test
Class Videos
Practice Questions
Assessment Questions
One-on-one coaching sessions with instructors
Live online classes with experienced instructors SCHOOLS LMS Classroom access, 
SAT Prep test questions, strategies, and exemplars (detailed answer keys with explanations),
2-hour individual Subject Area Prep Sessions 
Ongoing support and guidance from our expert tutors
Group classes can be arranged as needed for scheduling availability (during the week –  1 day per week for 4 hours over 5 weeks)
Weekend classes are usually held on Saturday mornings or Sunday evenings in 4 hour blocks 
Students have daily homework to complete in addition to the live sessions 
Exclusive webinars and additional resources
Valencia Belle is a top 1% USA certified SAT/ACT tutor with a proven track record of helping students achieve exceptional results . Her  average score increase of students she tutors is  100-200 points 
Her innovative approach to test preparation and dedication to her students' success have earned her a reputation as one of the leading experts in the field.
Valencia Belle's Background and Expertise
Ivy League Education: Valencia holds a degree from a prestigious Ivy League institution, where she gained an in-depth understanding of the SAT/ACT testing process and honed her skills as a tutor.
Extensive Experience: With years of experience in tutoring, Valencia has helped thousands of students achieve their academic goals and secure merit-based scholarships at top universities.
Innovative Teaching Methods: Valencia's unique teaching techniques and personalized study plans are tailored to each student's needs, ensuring they receive the support and guidance necessary to excel in their SAT/ACT tests.
Top 1% Tutor: As a top 1% tutor, Valencia has demonstrated exceptional knowledge and expertise in the SAT/ACT tests, setting her apart from other tutors in the industry.
Why Choose Valencia Belle as Your SAT/ACT Tutor?
Proven Results: Valencia's students have consistently achieved outstanding scores on the SAT/ACT tests, enabling them to gain admission to some of the most prestigious universities in the United States.
Personalized Attention: Valencia takes the time to understand each student's strengths and weaknesses, creating a customized tutoring plan that maximizes their potential.
Ongoing Support: Valencia is committed to her students' success and provides ongoing support throughout their test preparation journey, ensuring they stay on track and motivated.
Expert Guidance: Valencia's extensive knowledge and experience in the SAT/ACT testing field make her an invaluable resource for students looking to achieve high scores and secure merit-based scholarships.
Basic Package: ( 2 Weeks)
Diagnostic Test
Live online classes with experienced instructors
Access to online course materials
430 SAT/ACT Prep test questions, strategies, and exemplars (detailed answer keys with explanations) 
Practice tests and quizzes
Webinars and additional resources
Diagnostic Test – Predict Your Score!
SAT or ACT Experience – +3-10 point ACT increase-+ 100-200 point SAT increase
430 SAT/ACT Prep test questions, strategies, and exemplars (detailed answer keys with explanations),
Google Classroom live Classes
1 4-hour SAT/ACT Mock Test
Saturday Strategy class 
Access to online course materials
Self-paced learning modules
Practice tests and quizzes
Mock Tests – Be Prepared!
Practice Questions
Speaking – Teacher Feedback
Writing – Teacher Feedback
Live online classes with experienced instructors
Exclusive webinars and additional resources
Priority support and assistance
Ultimate Package: 5 weeks
5 WEEKS DIGITAL SAT/ACT INTENSIVE TUTORING AND SCHOLARSHIP PLAN
SCHOOLS LMS Classroom access 
1,250 SAT/ACT Prep test questions, strategies, and exemplars (detailed answer keys with explanations),
5 4-hour live SAT Group Prep webinars,
2 4-hour Mock Tests,
 4 2-hour individual SAT Subject Area Prep Sessions
-+100-200 point SAT increase  
5 Months Scholarship Search:  Merit Based or Athletic Scholarship and Application Support: 
1 Scholarship Book
1 Virtual scholarship Webinar 
Group classes can be arranged as needed for scheduling availability (during the week –  1 day per week for 4 hours over 5 weeks)
Weekend classes are usually held on Saturday mornings or Sunday evenings in 4-hour blocks 
Students have daily homework to complete in addition to the live sessions